The team of
ECO Wirtschaftstreuhand
Eco Wirtschaftstreuhand Anstalt was founded in the year 2006. We are a fully-licensed trust company.
Here you can find out more about our team and partners. Furthermore you can find some important links regarding our topics.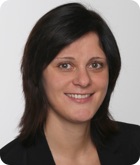 Managing Partner
Head of Accountancy
Education as "Fachfrau im Finanz- und Rechnungswesen mit eidgenössischem Fachausweis"
President of the Board
Attorney at Law
Member of the Board
Attorney at Law
MÜLLER & PARTNER RECHTSANWÄLTE, Vaduz
We have enjoyed a proven and successful partnership with the law firm Müller & Partner Rechtsanwälte for many years. This has entailed legal representation in court or administrative proceedings, the drawing up of legal opinions and contracts or the clarification of other legal questions.